Premier Banking Lawyers: your portal to the nation's leading banking attorneys and practice area news
Financial law is the law and regulation of the insurance, derivatives, commercial banking, capital markets and investment management sectors. Understanding Financial law is crucial to appreciating the creation and formation of banking and financial regulation, as well as the legal framework for finance generally.
Each year Premier Banking Lawyers (PBL) researches and recommends leading Banking lawyers from across the United States.  PbL lists only one attorney and firm in each city and inclusion to the guide is by invitation only.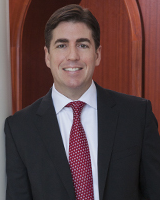 Drew Jenkins' transactional practice focuses primarily on commercial finance, secured lending, mergers and acquisitions, and general corporate law. Mr. Jenkins has extensive experience representing and counseling financial institutions in structuring and documenting secured and unsecured lending transactions. In addition to his corporate practice, Mr. Jenkins has extensive experience representing creditors [...]
In Riccio v. Client Services, Inc., the District Court of New Jersey dismissed a class action lawsuit finding that a failure to assure a consumer that statements in a letter would not change in the future was not materially misleading under the least sophisticated debtor test. On February 13, 2020, Joanne Riccio received a collection letter from Client Services, Inc. ("CSI")
[...]
The CFPB adopted two final rules relating to the definition of "qualified mortgages" ("QMs"), both of which have the effect of broadening the scope of that definition under Regulation Z ("Truth in Lending Act"). The adoption of these rules will expand the types of mortgages that government-sponsored enterprises ("GSEs") may purchase, which in turn will have the effect of making it more likely that
[...]

Bank and finance regulation in the United States is highly fragmented compared with other G10 countries, where most countries have only one bank regulator. In the U.S., banking is regulated at both the federal and state level. Depending on the type of charter a banking organization has and on its organizational structure, it may be subject to numerous federal and state banking regulations.  If you have questions regarding banking or finance law contact one of our recommended attorneys today.