Premier Banking Lawyers: your portal to the nation's leading banking attorneys and practice area news
Financial law is the law and regulation of the insurance, derivatives, commercial banking, capital markets and investment management sectors. Understanding Financial law is crucial to appreciating the creation and formation of banking and financial regulation, as well as the legal framework for finance generally.
Each year Premier Banking Lawyers (PBL) researches and recommends leading Banking lawyers from across the United States.  PbL lists only one attorney and firm in each city and inclusion to the guide is by invitation only.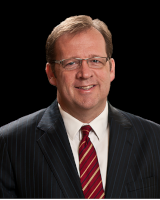 For more than 25 years, Karl has provided legal and transactional advice to a broad group of clients, including Fortune 500 companies, commercial banks, investment banks, private equity firms, government agencies, developers and privately held borrowers in large, complex domestic and cross-border transactions such as leveraged financings, leveraged buyouts, recapitalizations, [...]
2022 was billed as the year regulation will descend on the cryptocurrency ("crypto") and decentralized finance ("DeFi") spaces. While it seems regulation may indeed be coming, it initially appears to be buried in lengthy measures with broader and more generalized application than what may have been expected. These initial provisions could potentially—and fundamentally—alter the legal and compliance landscape for crypto and DeFi
[...]
The Financial Stability Oversight Council ("FSOC") finalized interpretive guidance on its authority to require the supervision and regulation of certain nonbank financial companies. In the final guidance, FSOC referred to Dodd-Frank Section 113, which permits FSOC to place a nonbank financial company under the supervision of the Federal Reserve Board ("FRB") and prudential standards if it determines that (i) "material
[...]

Bank and finance regulation in the United States is highly fragmented compared with other G10 countries, where most countries have only one bank regulator. In the U.S., banking is regulated at both the federal and state level. Depending on the type of charter a banking organization has and on its organizational structure, it may be subject to numerous federal and state banking regulations.  If you have questions regarding banking or finance law contact one of our recommended attorneys today.