Premier Banking Lawyers: your portal to the nation's leading banking attorneys and practice area news
Financial law is the law and regulation of the insurance, derivatives, commercial banking, capital markets and investment management sectors. Understanding Financial law is crucial to appreciating the creation and formation of banking and financial regulation, as well as the legal framework for finance generally.
Each year Premier Banking Lawyers (PBL) researches and recommends leading Banking lawyers from across the United States.  PbL lists only one attorney and firm in each city and inclusion to the guide is by invitation only.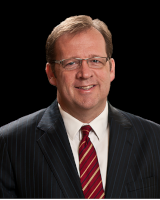 Karl has helped clients for more than 25 years with their complex commercial financing needs, including syndicated financings, secured financings, acquisition financings, asset-based loans, securitizations, structured financings, mezzanine placements, private placements, factoring transactions, letters of credit and other credit enhancement devices. Karl also represents creditors and debtors in pre-bankruptcy restructurings, [...]
Most financial institutions we have represented over the years make a fine-line distinction between loan officers and asset recovery officers. In many instances, this distinction makes sense. If a loan officer considers too openly the risk for failure of a new loan, he or she may attract less new lending relationships and cut off the life-blood of that institution. That
[...]
On December 30, 2021, the Treasury Department and IRS issued final regulations to address the taxability of modifications that replace LIBOR or another interbank offered rate (an IBOR) with a qualified rate like SOFR. Notably, the final regulations eliminate the proposed regulations' requirement that the modification result in an instrument with a substantially equivalent FMV to be nontaxable. We discussed the proposed regulations here,
[...]

Bank and finance regulation in the United States is highly fragmented compared with other G10 countries, where most countries have only one bank regulator. In the U.S., banking is regulated at both the federal and state level. Depending on the type of charter a banking organization has and on its organizational structure, it may be subject to numerous federal and state banking regulations.  If you have questions regarding banking or finance law contact one of our recommended attorneys today.