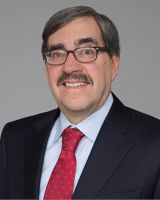 Alan S. Kaplinsky
Firm: Ballard Spahr LLP.
Location: Philadelphia - PA
1735 Market Street, 51st Floor




Philadelphia, PA 19103-7599




USA
Tel : 215.864.8544

Fax : 215.864.8999

Email : kaplinsky@ballardspahr.com
Alan S. Kaplinsky is Co-Practice Leader of the firm's Consumer Financial Services Group, which has 120 lawyers in 13 offices. Alan devotes his practice exclusively to managing the Group and counseling financial institutions on bank regulatory and transactional matters, particularly consumer financial services law, and defending financial institutions that have been sued by consumers in individual and class action lawsuits and by government enforcement agencies. Visit Alan's profile in Wikipedia.
Alan is heavily involved in counseling and representing clients in a wide variety of matters (regulatory, supervisory and enforcement) involving the Consumer Financial Protection Bureau. He was instrumental in launching a blog, Consumer Finance Monitor, devoted to the consumer financial services activities of the CFPB as well as other federal and state agencies and attorneys general and other significant consumer financial services developments.
Alan pioneered the use of pre-dispute arbitration provisions in consumer contracts, has counseled numerous consumer financial services companies on this subject, and has defended in court numerous companies that have sought to enforce consumer arbitration agreements.
Alan is included in the 2006 through 2018 editions of Chambers USA: America's Leading Lawyers for Businessin the area of financial services regulation. As head of the firm's consumer financial services group, Chambers refers to him as "its leading light for CFPB compliance matters" and calls him "a guru of consumer financial services on both the regulatory and litigation sides [who has] earned his well-deserved national reputation when successfully defending the very first class actions brought against financial institutions." Clients are highly complementary of his abilities, declaring him to be "one of if not the top consumer expert in the United States" and "the dean of consumer regulatory compliance."
---
Ballard Spahr LLP.
Responsiveness counts. That's what clients tell us, and that's what we're known for. It shows in everything we do: devising forward-thinking solutions to get the best results, respecting and meeting clients' service needs, anticipating the impact of national events and legal developments on clients' interests, and taking action to keep clients agile and informed.
With more than 650 attorneys in 15 offices, we can respond wherever and whenever our clients need us. We provide results-driven counsel and exceptional service in Litigation, Business and Transactions, Real Estate, Intellectual Property, and Finance.