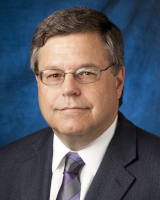 Christopher J. Hurley
Firm: Hurwitz & Fine, P.C
Location: Buffalo - NY
1300 Liberty Building




Buffalo, New York 14202




USA
Tel : 716-849-8900

Fax : 716-855-0874

Email : cjh@hurwitzfine.com

Mr. Hurley has more than 25 years of legal experience representing lenders, industrial development agencies and private businesses. Mr. Hurley focuses his practice in commercial real estate and asset-based finance transactions, commercial real estate development and general corporate work.
He has handled complex commercial finance transactions for a variety of lenders and has been the principal attorney in hundreds of public finance transactions representing the Erie County Industrial Development Agency ("ECIDA"), a local issuer of industrial development revenue bonds, where he served as Assistant Secretary for 16 years. He was lead IDA and bond counsel on numerous high profile projects ranging from industrial development, land acquisition, construction, renovation and reclamation projects to school districts, sports complex and power generation projects. Mr. Hurley is fully familiar with the range of public and private financing vehicles for maximizing industrial development projects including governmental incentives, state pass through programs, grant and loan programs, as well as federally funded loan programs.
Mr. Hurley graduated from the State University of New York at Buffalo in 1979 with a Bachelor of Arts degree in History, magna cum laude. He also earned his Juris Doctor degree cum laude from the University at Buffalo Law School in 1982, and went on to earn a Master of Science degree in Secondary Education from Niagara University in 2008. Mr. Hurley is a member of the Banking Section of the New York State Bar Association and the Real Estate, Banking and Corporate Law Committees of the Erie County Bar Association.
---
Hurwitz & Fine, P.C.
While the firm has grown to eight locations since its founding in Buffalo in 1977, Hurwitz & Fine, P.C. has remained committed to the philosophy of providing clients with the legal expertise and specialization of a large firm while maintaining the tradition of personalized service that is associated with a much smaller firm. Regardless of the size of the matter or client, we provide creative, aggressive and cutting-edge solutions to all legal challenges in a professional and cost-effective manner.
Nationally, Hurwitz & Fine, P.C. has the highest ranking of "highly qualified" by the independent legal peer review and assessment agency Martindale Hubbell, and is listed in its Bar Register of Pre-Eminent Law Firms which lists the top 5% most qualified law firms in the country. Today we are one of the most highly regarded law firms in the state of New York, having been named the Top Midsize Law Firm in New York State by Super Lawyers Magazine Business Edition for excellence in Business and Litigation. Our attorneys are regularly included in Best Lawyers in America, New York Super Lawyers Magazine, and Legal Elite in business publications. Our reputation throughout the state is a positive one and our representation before the federal and state judiciary is excellent. We are dedicated to scholarship and excellence in all we do.
We are a dynamic, aggressive and highly responsive group of attorneys who pride ourselves on delivering top quality legal services in the most efficient manner. We believe in striving for long term relationships and work hard to earn our client's continued trust and business in every matter we handle. A results oriented law firm, Hurwitz & Fine, P.C. is keenly aware that each legal matter, regardless of complexity, demands careful attention to circumstance and detail.