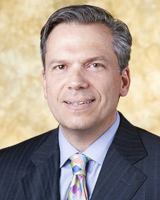 Ed Snow
Firm: Burr & Forman LLP
Location: Atlanta - GA
171 17th Street, NW Suite 1100




Atlanta, GA 30363




USA
Tel : (404) 685-4295

Fax : (404) 817-3244

Email : esnow@burr.com

Ed has practiced law since 1988 and is admitted to practice in Georgia, Maryland and Tennessee. He represents banks, finance companies, funds and borrowers in the middle and large corporate markets and his clients include: Wells Fargo Bank, JPMorgan Chase Bank, BB&T, Regions Bank, Atlantic Capital Bank, Synovus Bank, First Citizens Bank, Chatham Capital and MidCap Financial Services, among others.
Ed has extensive experience with the following kinds of lending/borrowing transactions: accounts receivable and inventory finance; cash flow finance; mezzanine finance; health care finance; equipment finance; joint venture finance; leveraged acquisition finance; unsecured finance; letters of credit finance; asset securitizations; media, high tech and telecommunications finance; real estate finance; loan syndications and participations; workouts, restructurings and forbearance arrangements; secured party sales; debtor-in-possession finance; and loan purchases and sales.
Ed Snow is also a member of the firm's Blockchain, Cryptocurrency and Electronic Transactions Group and advises banks, financial institutions and other businesses in these areas, including regarding blockchain financial transaction applications, electronic and digital signatures, electronic loan documents and other contracts (aka, electronic records) and collateral consisting of electronic chattel paper, transferable records and other electronic assets. Ed is a frequent speaker and author on these topics and is a member of The Electronic Signatures and Records Association.
Ed Snow is a former adjunct professor of contracts and contract drafting at Emory Law School. He frequently writes and speaks on lending and other legal topics and has lectured for the National Business Institute, Lorman Education Services, and the Institute of Continuing Legal Education in Georgia, as well as the Emory University Law and Religion Program and other organization
---
Burr & Forman LLP
Burr & Forman's experienced legal team serves clients with local, national, and international legal needs. With particular industry strengths in the financial institutions, health care and manufacturing sectors, our attorneys draw from a diverse range of backgrounds and experience to serve as trusted business advisors and legal counsel to help clients achieve their goals. Burr & Forman is a Southeast, regional firm with 360 attorneys and 19 offices in Alabama, Delaware, Florida, Georgia, Mississippi, North Carolina, South Carolina and Tennessee.