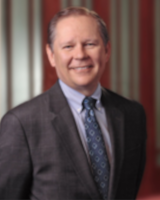 Gerald F Mace
Firm: Waller
Location: Nashville - TN
Nashville City Center




511 Union Street Suite 2700




Nashville, TN 37219
Tel : 615.244.6380

Fax : 615.244.6804

Email : gerald.mace@wallerlaw.com

Both borrowers and lenders turn to Jerry Mace for counsel and representation in financial transactions. He helps corporate clients from a wide range of industries—including healthcare, manufacturing, aviation, and others—obtain the financing they need for expansion, acquisitions, and operations. He has substantial experience in connection with:
Senior and subordinated credit facilities
Corporate debt issuances
Restructuring troubled credit facilities
Banks, financial institutions, and specialty lenders also rely on Jerry to negotiate commercial finance transactions both at conception and in workout situations. Creative, thorough and responsive, he is a tireless advocate on behalf of indenture trustees to enforce their rights and remedies during defaults. In 2011, Jerry served as lead counsel to the indenture trustee in the widely publicized Jefferson County, Alabama, $3.2 billion bond default. In the vigorous protection of the trustee's interests, Jerry and the Waller team played a prominent role in what was, at the time, the largest U.S. municipal bankruptcy ever filed.
In July 2013, the City of Detroit filed its Chapter 9 bankruptcy petition, thereby eclipsing Jefferson County as the largest municipal bankruptcy ever filed. Drawing on the experience provided in Jefferson County, Jerry and the Waller team were tapped again to represent the trustee for Detroit's water and sewer bonds—totaling almost $6 billion—in this historic case.
Jerry thrives on interaction with clients no matter which side of the commercial finance transaction they're on. He views his ultimate responsibility as helping clients make sound business decisions in light of their strategic objectives, market conditions, and myriad other variables.
Chambers USA and Best Lawyers recognize Jerry for his banking and finance law experience.
---
Waller
Established in 1905, Waller is one of the oldest law firms in Tennessee. With more than 230 attorneys serving 10 core industries, we can quickly assemble a multi-dimensional team to address almost any matter. While we may begin by assisting with one issue, clients come back for help in other areas as well.
Clients trust Waller to help achieve their financial and strategic goals. For many, it's about the relationship: they expect us to deliver, and we do. Because of our deep understanding of their markets and their objectives, and our commitment to achieving positive results, entrepreneurs, executives, and boards of directors seek our counsel on a wide range of issues.
They recognize our dedication to community outreach and pro bono efforts. Our innovative recruiting methods ensure that they have access to a steady pipeline of talent.
Whether navigating complex compliance issues, negotiating mergers and acquisitions, demonstrating our formidable litigation skills, or closing critical real estate deals, clients view us as their go-to partner time and time again.