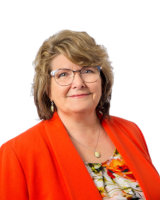 Irene M. MacDougall
Firm: Walter | Haverfield
Location: Cleveland - OH
The Tower at Erieview




1301 East Ninth Street Suite 3500




Cleveland, Ohio 44114-1821
Tel : 216.928.2907

Fax : 216.916.2370

Email : imacdougall@walterhav.com
Irene MacDougall has the all-too-rare ability to bring order, apparent simplicity and focus to complicated financings and development transactions. Her 30-plus years of experience in financial transactions—including commercial, real estate and healthcare lending transactions, real estate development transactions, public finance, and credit-tenant and off-balance sheet financings—enable her to efficiently and effectively manage multi-party, complex transactions to closing. Irene brings this same style to bear when counselling and assisting closely-held businesses.
Having represented all of the various parties in such transactions, Irene has accumulated valuable first-hand insight into the concerns and desires of the myriad of parties involved. Drawing on this insight and her vast transactional experience, she effectively bridges the competing interests of the parties and is often able to greatly streamline the process. Those skills allow her to arrive at a mutually advantageous solution to the issues that arise during complex transactions. Clients rely on Irene's invaluable counsel and her ability to assemble and work in a team as much as they value her legal knowledge and experience.
In recognition of her work on the Flats East project in Cleveland, Ohio, the Commercial Real Estate Women (CREW) Network named Irene a 2011 Impact Award winner. One of only four national award winners, Irene's work was recognized in the category of economic impact. She has been a guest speaker for numerous organizations, including the Cleveland Metropolitan Bar Association's Real Estate Law Institute, Commercial Real Estate Women—Cleveland Chapter, the Ohio State Bar Association, and the National Business Institute.
Irene's family, comprised of spouse, Michael J. Esson and four children—including a set of triplets—has merely honed her unique ability to efficiently arrive at practical solutions to her clients' issues. Achieving results and working with her clients as a team give her great satisfaction and keep the practice of law fun and exciting. Her family's legacy of numerous pets and varying extracurricular activities in theater, dance, film, equestrian activities and travel continue to keep Irene's life fun and exciting.
---
Walter | Haverfield
Walter | Haverfield is a full-service law firm that takes an entrepreneurial approach to law in ways that provide outstanding results and exceptional value. We appreciate larger business objectives, pride ourselves on personalized service and work toward the goals of each client.
This unique strategy not only benefits businesses and public entities every day, but it has also allowed us to grow. In recent years, we have increased the number of our attorneys by 30 percent and gained 1,300 new clients.
Walter | Haverfield remains committed to attracting the region's most knowledgeable and passionate attorneys. Our lawyers include authors, national speakers, consultants, industry leaders and entrepreneurs. It's our savvy business and legal skills combined with our hard work and dedication that has catapulted us into becoming one of the top ten Cleveland-based law firms.