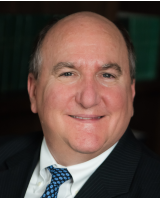 J. Clay Christensen
Firm: Christensen Law Group
Location: Oklahoma City - OK
The Parkway Building




3401 NW 63rd St., Suite 600




Oklahoma City, OK 73116
Tel : (405) 232-2020

Fax : N/A

Email : clay@christensenlawgroup.com

Clay graduated from Oklahoma State University in 1983, where he received a Bachelor of Science degree in Accounting and Economics. He achieved his Juris Doctorate degree in 1986 from the University of Oklahoma. Clay graduated with the highest honors and was top 3% of his class. During law school, Clay received many awards including the American Jurisprudence Awards in Torts II, Remedies, Oil and Gas and the Dean Earl Brown Award. He was also named Top Ten Freshman and Top Ten Senior Men while in college and Order of The Coif while in law school.
J. Clay Christensen has been a practicing attorney in Oklahoma City for over 29 years. After practicing for about 25 years and being a primary owner in other firms, Clay decided he would like to work with others to build a law firm founded on the principle of providing the Oklahoma community with quality legal services. Clay also felt the need to begin this business after numerous clients requested him to go out and open an independent firm. Therefore, in April of 2011, Clay and others began Christensen Law Group, P.L.L.C. with six attorneys and the firm has been growing rapidly since that time.
In addition to maintaining a full case load, he is the managing partner of the firm. Clay specializes in the litigation of banking law, health law, employment law, agriculture, commercial, bankruptcy, and oil and gas. He is an experienced litigator with numerous successes before courts in many states.
As an attorney, Clay has achieved numerous honorable transactions. He has performed a $100,000,000.00 credit agreement for integrated dairy and retail sales business; $7,500,000 credit facility for large independent oil and gas producer, negotiated the purchase or sale of many businesses; Established numerous franchises; Multi-state litigation on dealer/distribution issues; Debtor in possession financing for nursing home; Medicare fraud and abuse; Home health business litigation and transactions; Hospice representation; and assisted living center litigation and transactions.
Awards & Honors
Top 10 Freshman – Oklahoma State University
Top 10 Senior Men – Oklahoma State University
Order of the Coif – OU Law School
Super Lawyer
Preeminent Ranking – Martindale-Hubbell
Exclusive Featured Attorney for Oklahoma City 2021 – Premier Banking Lawyers 
Professional Memberships
American Bar Association
Oklahoma Bar Association
Oklahoma County Bar Association
Litigated in Over 10 States and Federal Courts including the 8th Circuit and 5th Circuit Courts
Texas Bar Association
---
Christensen Law Group
Christensen Law Group, based in Oklahoma City, was founded on the principle of providing our clients and our community with diverse, efficient and effective legal services.
Christensen Law Group can assist in many areas of banking law, such as:
Financial and securities transactions
Agribusiness
Asset-based finance
Energy financing
Commercial and real estate financing
Commercial litigation
Foreclosures
Bankruptcy litigation
Banking regulation and transactions
Business associations
Energy and co-generation regulation and transactions
Franchising
Insurance coverage
Leveraged leasing
Liability management
Mergers and acquisitions
Uniform Commercial Code issues
Regulatory compliance
Change of control
All forms of private securities offerings