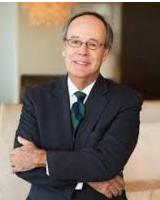 J Foster Clark
Firm: BALCH & BINGHAM LLP
Location: Birmingham - AL
1901 Sixth Avenue North, Suite 1500




Birmingham AL 35203-4642




USA
Tel : (205) 226-3482

Fax : N/A

Email : fclark@balch.com

Foster Clark has extensive experience in the roles of bond counsel, underwriter's counsel and disclosure counsel in taxable and tax-exempt bond financings, including state, county and municipal obligations, private activity bonds and revenue obligations of state and local corporations and instrumentalities. Foster has also served as bond counsel in numerous tax-exempt and taxable bond issues for industrial plants, air and water pollution control facilities, and sewage and solid waste disposal facilities in Alabama, Georgia, Tennessee, Florida and Arkansas. He is chair of the firm's Business Section.
SELECT MATTERS
Foster has served as bond counsel or underwriter's counsel in the financing of programs and projects by the State of Alabama and its agencies and instrumentalities including:
Numerous single family housing issues over 30 years for Alabama Housing Finance Authority.
General and limited obligation debt financings for the State of Alabama.
Bonds issued by the Alabama Highway Authority for public roads and bridges financings by the State Industrial Development Authority for economic development grants.
Bonds issued by the Alabama Public School and College Authority for public school facilities.
Bonds issued by the Alabama Public Health Care Authority for public health facilities.
Alabama Water Pollution Control Authority revolving fund bonds.
Alabama Drinking Water Finance Authority revolving fund bonds.
Numerous private activity bonds for manufacturing, pollution control, sewage and solid waste facilities.
Bonds for various 501(c)(3) organizations, including hospitals, the Lakeshore Foundation and the Barber Vintage Motorsports Museum.
Representation of Jefferson County, Alabama as bond counsel in its Chapter 9 case and in the resulting refinancing of its debt.
Numerous new money and refinancing issues for Auburn University.
---
BALCH & BINGHAM LLP
Balch & Bingham LLP is a corporate law firm with more than 200 attorneys across offices in Birmingham and Montgomery, Alabama; Jacksonville, Florida; Atlanta, Augusta and Vidalia Georgia; Gulfport and Jackson, Mississippi; and Washington, D.C. We are recognized for our deep experience serving clients in regulated industries, including energy, financial services and healthcare, and our established practices in business, environmental, government relations, labor and employment and litigation. Our firm's professional, collegial culture is inspired by nationally ranked attorneys who combine business intelligence and industry leadership with high-quality legal counsel to anticipate and respond to corporate challenges both creatively and proactively. We manage our client partnerships with efficient processes and transparencies that result in an uncommon, value-driven client experience. Balch & Bingham was founded in 1922.