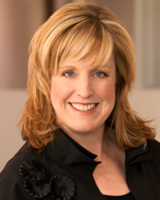 Kelly N. Matthews
Firm: Robinson Waters & O'Dorisio, P.C.
Location: Denver - CO
1099 18th Street Suite 2600




Denver, Colorado 80202




USA
Tel : 303-824-3175

Fax : N/A

Email : kmatthews@rwolaw.com

At Robinson, Waters & O'Dorisio, Kelly N. Matthews focuses her practice in the areas of general corporate and commercial law – with an emphasis on banking and credit finance transactions, venture capital and angel financing transactions and representation of privately held companies (for-profit and non-profit). Kelly's banking and credit financing practice includes representation of banks and other lender clients in commercial lending transactions, acquisition financing and debt restructuring as well as representation of borrower clients in various financing transactions. Kelly's general corporate and emerging technology practice includes serving as strategic counsel to privately held companies, with a focus on capital raising, business-law operations and corporate governance matters. Kelly also serves as investor counsel in preferred stock and convertible debt financing transactions.
Kelly is a member of the American Bar Association (including its Business Law Section), the Colorado Bar Association (including its Business Law Section) and the Denver Bar Association.
Kelly received her undergraduate degree in Economics from Stanford University in 1993 and her juris doctorate degree from the University of Colorado in 1998, where she graduated Order of the Coif and served as an articles editor for the University of Colorado Law Review from 1996 – 1998.
---
Robinson Waters & O'Dorisio, P.C.
In every major American city, some of the most highly regarded lawyers choose to practice together in locally owned, independent, full-service business law firms. These firms maintain the highest levels of personal service at affordable rates. The lawyers are results driven. They are often described as "well connected" because they are active in key community groups and represent local business leaders. Their clients frequently include the market's leading financial institutions, real estate concerns and closely held businesses. In Denver, that law firm is Robinson Waters & O'Dorisio, P.C.
Over more than 40 years of practice, RWO has built a strong reputation in Colorado and throughout the country. The people and firms we represent trust us because our lawyers are:
Experienced — We deliver favorable results in a broad range of high-value and high-profile cases. No matter what type of issue you bring us, our experience will help you achieve your objectives.
Established — Our attorneys have earned accolades from countless legal associations and rating services, but we work diligently to prove ourselves every day to our clients.
Professional — In every matter, our attorneys maintain the highest standards of ethics and professional conduct while pursuing effective solutions.
We are prepared to place our full knowledge, experience and resources at your service.