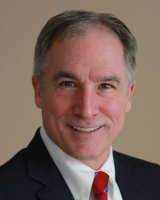 Matthew P. Gerdisch
Firm: Kohner, Mann & Kailas, S.C.
Location: Milwaukee - WI
4650 N. Port Washington Road




Milwaukee, WI 53212




USA
Tel : (414) 962-5110

Fax : (414) 962-8725

Email : kmksc@kmksc.com

Matthew Gerdisch concentrates on representing the interests of creditors, providing counsel to a national client base in the areas of business and banking, bankruptcy, secured transactions, commercial transactions, and construction bond and lien law. A shareholder since 1996, he also leads the firm's Commercial Finance Practice Group. In this role he oversees the negotiation, litigation and alternative dispute resolution undertaken by the firm to advance the interests of clients throughout North America.
Mr. Gerdisch has been certified by the American Board of Certification in both business bankruptcy law and creditor's rights law. This process requires independent examinations as well as peer review designed to ensure levels of expertise not otherwise expected or required of lawyers. He has extensive experience in all facets of creditor representation and protection in state, federal and federal bankruptcy courts. He has represented secured and unsecured creditors, receivers, trustees and formal and informal creditors' committees, securing many millions of dollars and the full enforcement of their rights for clients and creditors.
Professional Distinctions/Honors/Awards:
Rated "AV" by Martindale-Hubbell
Named in The Best Lawyers in America
Designated a Wisconsin Super Lawyer
Clerk, Justice James D. Herple, Illinois Court of Appeals, Third District, 1982-1983
---
Kohner, Mann & Kailas, S.C.
Kohner, Mann & Kailas, S.C., provides the legal and transactional skills necessary to support our clients' business needs and objectives. KMK offers an experienced and sophisticated team able to adapt its services to the particular business issues of our clients. We have the resources and expertise necessary to serve the complex needs of our Fortune 500 clients, yet our knowledge of business realities also ensures competitive support for our small private clients as well. Our attorneys have a reputation of achieving results in local, national and transnational business disputes and transactions.
The experience of our attorneys enables us to provide high-quality legal expertise in the areas encountered by businesses in the normal course of their operations and growth. Our working environment makes us responsive to our clients' legal and financial needs or limitations. We emphasize business experience and understanding in our attorneys, as good advice requires not only solid legal knowledge but a genuine grasp of business implications.
We realize that routine business operations are as important to the health of our clients' business as are more high-exposure types of litigation or transactions. That's why we concentrate on the core areas of business law, partnering when necessary with selected external experts in specialized niches, such as tax and patent matters, to provide a service that remains flexible, sophisticated and yet cost-effective for our clients.