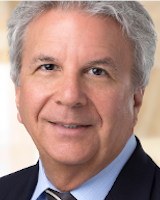 Michael Parise
Firm: Lane Powell
Location: Anchorage - AK
1600 A Street Suite 304




Anchorage, Alaska 99501-5148




USA
Tel : 907.264.3322

Fax : 907.276.2631

Email : parisem@lanepowell.com

Michael Parise counsels clients in commercial law, mergers and acquisitions, complex loan transactions, real estate, bankruptcy, loan restructuring, maritime vessel financing, business litigation, foreclosures and litigation under the Uniform Commercial Code.
KeyBank, Northrim Bank, First National Bank Alaska, Denali State Bank, Union Bank, Royal Bank of Canada, Australia and New Zealand Banking Group Limited, and JP Morgan Bank Europe Limited turn to Michael for counsel on matters related to complex commercial loans, mergers and acquisitions financing, revolving credit lines, real estate, loan workouts, bankruptcies and creditors' rights.
He also represents parties in negotiations and litigation concerning oil and gas exploration financing, mining lease and royalty agreements, and timber sale and logging contracts.
Michael advises fisheries and other participants in the seafood industry on corporate and maritime vessel financing, North Pacific fisheries catch allocations and other regulations advancing species use and sustainability, licensing and distribution transactions, fish and wildlife issues and other commercial matters. He also regularly advises financial institutions with regard to fisheries loans.
Experience