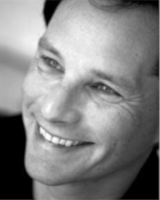 Richard A. Schirtzer
Firm: Quinn Emanuel Urquhart & Sullivan,LLP.
Location: Los Angeles - CA
865 S. Figueroa St., 10th Floor




Los Angeles, California 90017




USA
Tel : 213-443-3111

Fax : 213 443 3100

Email : richardschirtzer@quinnemanuel.com

Richard Schirtzer, the Head of Complex Litigation at Quinn Emanuel, is one of the most successful big-case lawyers in California. On behalf of large institutional clients suing as plaintiffs, he has obtained verdicts and settlements of over twenty billion dollars collectively. On behalf of corporate defendants, he has obtained defense verdicts and pre-trial judgments on claims exceeding 1 billion dollars collectively. He has substantial experience in litigating all types of banking disputes, and with all types of structured finance products.  He has represented mortgage lenders, servicers, mortgage-backed securities issuers and investors, banks and banking clients.
Practice Areas
Structured Finance & Derivatives Litigation
Lender Liability & Other Banking Financial Institution Litigation
Securities Litigation
Notable Representations
Schirtzer recently co-tried FHFA's case against Nomura Securities and RBS, relating to the sale of mortgage-backed securities, and obtained an $800 million trial verdict. Mr. Schirtzer and Quinn Emanuel have recovered over $20 billion in judgments and settlements from 16 large investment banks.
Schirtzer represented United Guaranty Indemnity, both as a plaintiff and as a defendant, in multiple disputes with Countrywide concerning Countrywide's improper lending practices and its efforts to shift billions of dollars in losses to its insurers.
On behalf of GMAC Commercial Mortgage, Mr. Schirtzer won a complete defense verdict in a suit brought by GMACCM's competitor, Orix Capital Markets, who commenced an unsuccessful campaign to drive GMACCM out as servicer
---
Quinn Emanuel Urquhart & Sullivan,LLP.
We have an experienced U.S. practice litigating against major investment and commercial banks on behalf of other financial institutions, insurers and hedge funds. We have tried virtually every type of banking dispute, including lender-liability actions, suits by loan participants, actions arising out of letters of credit and other forms of commercial paper, commercial and residential foreclosure actions and loan fraud matters. In the last three years, we achieved two separate settlements of lawsuits against financial institutions that each exceeded $2 billion.
The firm has also represented banking clients in dozens of matters involving issues including borrower fraud, wrongful foreclosure, and challenges to escrow procedures to insurance, real estate, securities, antitrust and contract claims. We have represented banks and other financial institutions in class action lawsuits covering a wide spectrum from claims that proxy materials were false and misleading to cases in which the institutions were accused of overcharging customers. Most recently, we have litigated a number of financial institution cases concerning the mortgage business and mortgage-backed securities.