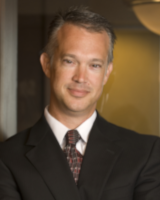 Robert L. Case
Firm: Stovash, Case & Tingley, P.A.
Location: Orlando - FL
The VUE at Lake Eola




220 North Rosalind Avenue




Orlando, Florida 32801
Tel : (407) 316-0393

Fax : N/A

Email : rcase@sctlaw.com

Robert Case, and the law firm of Stovash, Case & Tingley, P.A.,  bring analytical and organizational skills as trial and transactional attorneys to the forefront when helping banking clients solve a variety of problems. Mr. Case and the firm have significant experience in Florida's federal, state, and appellate courts and, when needed, have appeared on behalf of clients in jurisdictions in numerous other states.  Stovash, Case & Tingley, P.A.'s long-standing reputation for competent representation of banks can be relied upon when a bank encounters issues of fraud, worthless checks, account overdrafts, or premises liability. When a bank's or private lender's operations are the subject of litigation, the firm's attorneys will react swiftly to protect the bank's or private lender's interests inside and outside the courtroom.  Additionally, Mr. Case frequently assists the firm's banking clients with REO matters by resolving title defects and claims, preparing tenant leases, and conducting real estate closings for the sale of bank owned properties, including issuing title insurance policies.
Through a focus on the early analysis of client claims or defenses, there is usually an attempt to propose creative options for clients to avoid protracted litigation.  However, if trial or arbitration is necessary, Mr. Case and the attorneys at Stovash, Case & Tingley, P.A., are able to effectively develop and aggressively handle the claims and defenses on the client's behalf.  Regardless of the type of matter, Mr. Case and the firm maintain continuous contact with the clients so that the client is always positioned to make good business decisions related to the litigation.
Mr. Case also believes that contracts or agreements prepared by accomplished litigators may help to avoid common problems faced by a business in a lawsuit. As a result, Mr. Case and the attorneys at Stovash, Case & Tingley have developed a transactional practice for clients who wish to use attorneys who understand both litigation and transactional issues.  This approach is applied to the negotiation, drafting, and implementation of loan default workouts, addressing defaults under U.S. Small Business Administration (SBA) loans, forbearance agreements, and loan modifications.  Additionally, the firm is able to assist its banking clients with employment law related issues, such as preparing employment and non-compete agreements, reviewing and suggesting changes to employee handbooks, and confirming compliance with federal employment regulations. Stovash, Case & Tingley, P.A.'s representation also includes providing counsel for proper document retention and handling of private information. Should it be necessary for a bank to be protected as a victim in the criminal justice system, the firm is poised to continue its representation in that forum as well.
Mr. Case, and firm shareholders, Robert J. Stovash and Amy S. Tingley, are each "AV" rated attorneys, which is the highest rating achievable for legal ability and ethics by the Martindale-Hubbell Law Directory, a facilitator of the peer review process that rates attorneys. The Martindale-Hubbell Law Directory ratings reflect the confidential opinions of members of the Bar and the Judiciary.  This means that the law firm of Stovash, Case & Tingley, P.A., has earned the highest possible rating for legal ability and ethics under the Martindale-Hubbell Law Directory rating system.
Professional Recognition
2019 Exclusive Featured Attorney for Orlando by Premier Banking Lawyers
2019 Rating by Super Lawyers
Legal Elite for Corporate America 2015 – Best for Complex Contract Disputes – Florida
2015 Rating by Super Lawyers
2014 Rating by Super Lawyers
"AV' Rated by Martindale-Hubbell
---
Stovash, Case & Tingley, P.A.
For the past fifteen (15) years the law office of Stovash, Case & Tingley, P.A., has served local, state, national and international banks and lenders with their legal needs. The firm's team of attorneys take a proactive and aggressive approach to each legal matter. Whether the legal issue is simple, complex or controversial, the firm is determined to find a solution which best serves the interests and goals of its clients. The firm has significant experience in the acquisition, formation, or sale of businesses, complex business litigation matters, employment law, purchasing and selling real estate, issuing title insurance, landlord/tenant issues, construction matters, regulatory and white-collar crime situations, and the representation of lenders with residential and commercial loan formation, workouts, and enforcement of loan documents.