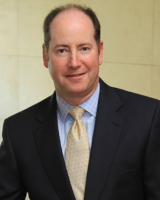 Scott G Night
Firm: Haynes Boone
Location: Dallas - TX
2323 Victory Avenue Suite 700




Dallas, TX 75219




USA
Tel : 214.651.5523

Fax : 214.200.0564

Email : scott.night@haynesboone.com

Scott Night is a finance partner in Haynes and Boone's Dallas office. Scott has represented lenders and borrowers in a wide range of complex finance transactions including structuring and documenting syndicated credit facilities and multi-currency facilities. For example, he has represented the administrative agent and lead arranger in connection with a US$3.4 billion equivalent global credit facility, a US$1.75 billion equivalent global credit facility, and a €500 million equivalent term loan facility to publicly traded REIT involving U.S., Canada, Euro, Japan, Korea, and China tranches. Scott has broad experience in secured and unsecured credit facilities to REIT's, real estate investment funds, and homebuilders, as well as to the hospitality industry. He also represents private equity sponsors in leveraged financings to acquire or recapitalize their portfolio companies.
Clients and other practitioners interviewed by Chambers USA (Chambers and Partners, 2010-2019) have praised Scott for his ability to bring a business perspective to transactions, demeanor, responsiveness, and ability to work well with opposing parties.
Prior to attending law school, Scott worked as an auditor with a "Big Four" accounting firm. Scott is a frequent speaker and author on finance-related issues including Texas usury laws.
Scott is the immediate past chair of the Texas Business Law Foundation. The Foundation sponsors Texas legislation that advances business law and solves problems, monitors state legislative and administrative proposals of interest to foundation members, endorses or opposes those proposals and serves as a source of advice and consultation to the legislative, judicial and executive branches of Texas government. Scott has also had extensive involvement with the Business Law Section of the State Bar of Texas. In addition to being a past chair, he has chaired the Commercial Financial Services Committee and has been an active member of the Opinions Law Committee.
---
Haynes Boone
Haynes and Boone, LLP is one of the American Lawyer top 100 law firms, with more than 550 lawyers in 17 offices and 40 major legal practices. We are among the largest firms based in the United States. Our growth has been driven by our client service strengths, especially our problem-solving acumen and our ability to collaborate with clients.
It is our mission to be a preeminent law firm that serves clients globally on sophisticated legal matters while maintaining a special culture founded on teamwork, a healthy work environment, and a strong work ethic. While every law firm believes culture is an important component of success, our culture is truly unique. Our culture is defined by our collaborative work environment and by putting the interests of our clients first. It focuses on teamwork, an environment of mutual respect, and a long-term view that supports investing in the future and the success of Haynes and Boone as an outstanding professional service institution.
Haynes and Boone is a participant in the American Bar Association Well-Being Pledge and Campaign which supports lawyer well-being and addresses alcohol and other substance use disorders, as well as mental health issues. We are committed to raise awareness of the issues, facilitate a reduction in the incidence of problematic substance use and mental health distress, and improve lawyer and staff well-being.