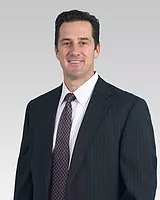 Scott R. Albrecht
Firm: Samuels, Green & Steel, LLP
Location: Irvine - CA
19800 MacArthur Boulevard, Suite 1000




Irvine, California 92612-2433




USA
Tel : (949) 263-0004

Fax : N/A

Email : salbrecht@sgsattorneys.com

Scott Albrecht is a partner at Samuels, Green & Steel, LLP. Scott has been with SGS since its inception, joining his litigation partner Philip Green in 2000, where they grew a boutique litigation practice before teaming with Herbert Samuels and William Steel to create SGS in 2004.
Scott is one of two partners responsible for managing SGS' litigation department, specializing in business law, finance, real estate, commercial and partnership disputes. Scott brings a practical, hands-on approach to advising his clients, achieving outstanding results in hundreds of matters representing both plaintiff and defendant parties. Responsible for handling trials and arbitrations to verdict in more than a dozen cases, his clients include publicly traded companies, banking institutions, private lenders, developers, contractors, business owners, real estate brokers, and individuals.
Scott has tried cases throughout California and has provided counsel to clients in numerous states and international locations, including China, Canada, Mexico and Hong Kong. Scott also serves as outside general counsel for businesses throughout Southern California.
​
Scott is a member of LawPact, an international association of independent business law firms, where SGS serves as the representative law firm from California. He is also active in his local community of Newport Beach where he assists local schools as well as city politics.
---
Samuels, Green & Steel, LLP
SGS has long-term relationships with many of Orange County's most successful developers assisting with real estate infrastructure, transactions, leasing, and litigation. Our firm's services include business litigation, corporate and real estate transactions, construction and estate planning.