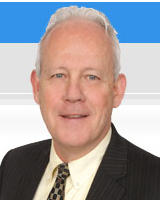 William P. Munday
Firm: MARC
Location: Florham Park - NJ
210 Park Avenue, Suite 301




Florham Park, NJ 07932




USA
Tel : 973.457.0260

Fax : 973.635.6363

Email : wmunday@Marc.law

Bill, a partner, has 30 years of expertise advising clients in corporate, real estate and financing matters. He counsels clients on all aspects of their closely held businesses: formation, capitalization, structure, acquisition/disposition and day-to-day legal issues. Bill's commercial real estate practice includes financing/development, leasing, negotiation and sales. He appears before and represents zoning and planning boards. Bill has experience in residential and commercial condominiums, including formation, conversion and related regulatory approval processes. He also provides a broad range of services to lenders and borrowers in conventional and tax-exempt financings. His experience in tax-exempt financing includes all aspects of complex financings as counsel to borrowers, underwriters, lenders, providers of credit support and trustees. He also has lectured on construction lending before lawyers and lenders.
Peers give him an AV Preeminent™ rating of 5 out of 5 for professional excellence, as published in the Martindale-Hubbell Law Directory, an authoritative resource about the legal profession. As a result, he was selected for inclusion in the New York Area's Top Rated Lawyers, put out by Martindale-Hubbell and ALM Media, LLC. He also was selected for inclusion on the New Jersey Super Lawyers© list in 2005, based on a high degree of peer recognition and professional achievement.*
---
MARC
McCusker, Anselmi, Rosen, & Carvelli, known as MARC, opened its doors in Chatham, N.J., in 1996 when four attorneys decided to leave big litigation firms and create a smaller practice that delivers large-firm quality with small-firm efficiency. The firm has extensive experience in a wide spectrum of litigation and related matters, including environmental law and litigation, investigations, remediation and governmental compliance; labor and employment law and litigation and counseling; complex commercial litigation; First Amendment and media law counseling and litigation; personal injury defense and shareholder/partnership litigation.
Today, with offices in Florham Park and Manhattan, MARC has developed a thriving practice dedicated to both zealous litigation advocacy and creative business solutions. The firm's clients include many Fortune 100 companies, small businesses and individuals alike. MARC remains committed to the principles upon which it was founded: top-notch legal advice, cost-effectiveness and excellent client service.
MARC prides itself on delivering quality in advocacy and work product. We thrive in an atmosphere of effective client communication and trust. And we are always personally accessible to our clients, and promptly answer messages, emails and faxes.